Google Web History, which tracks all your past searches so you can re-find something you already searched for, has now added Google Blogsearch, bringing the total number of services they cover to ten:
Web
Images
News
Products
Sponsored Links
Video
Maps
Blogs
Books
The history for Blog Search doesn't go back far, if at all, since I have no indexed Blog queries among all my 18,000+ searches that Web History has saved.
I was looking at my personal search Trends in Web History, and take a look at the bar graphs:
Can you believe that? I'm working just as much at 2 am as I am the entire rest of the day! And half the time, I get four or five hours of sleep? And my only real break comes around 9pm, probably when me favorite shows are on?
Oy. I wonder what everyone else's personal trends are like. If you want, link to screenshots of them in the comments or email them to me, and we can compare them here.
UPDATE: Two readers have sent in their Web Trends. Take a look: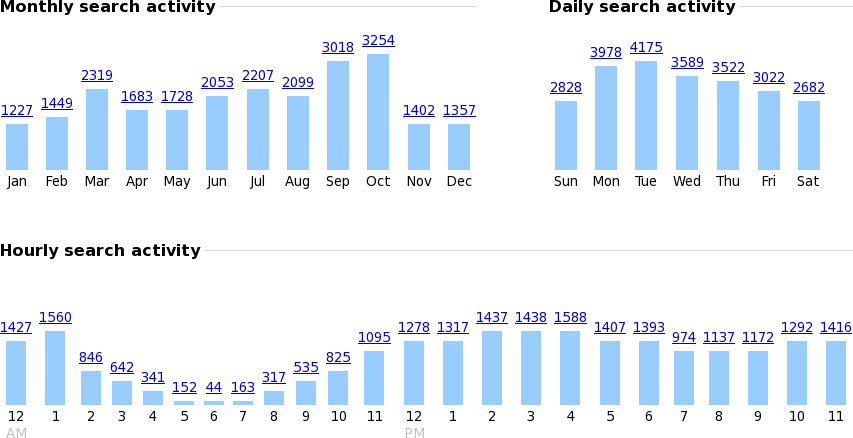 Looks like Haochi does a huge amount of surfacing in the late afternoons and gets a healthy amount of sleep, and Robert gets less sleep then me most nights!